Don't Be Fooled by Cosmetology Deregulation
From the desk of Pam Martin, Interim Campus Director and Cosmetology Department Head:
Deregulation, or the process of removing or reducing government regulations, is a movement intended to stimulate the growth of the economy by removing licensure requirements.  Sounds good, right?  An opportunity to give the people of this country more jobs.
Here's where the problem lies. Let's say that I call an electrician to my home to fix an issue.  Unbeknownst to me, this person could have no training and no license.  What happens when the faulty wiring burns my house down?  Is the person insured?  Probably not.  Will my insurance pay the claim?  Probably not.  What about the person who contracted folliculitis or MRSA from their stylist's clippers?  No license, no liability insurance.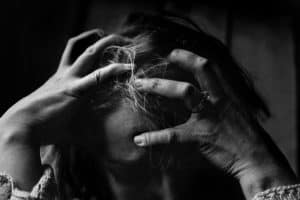 The threat of deregulation is not just for one or two select industries, oh no.  It is intended for a large group of skilled, licensed industries: electrician, plumbers, elevator repair, cosmetologist, barbers and many more.
As a licensed cosmetologist, I was educated in the sciences, anatomy, physiology, electricity, chemistry, ergonomics, and diseases and disorders of the hair, skin, and nails. I was educated on infection control measures and precautions along with the safe and proper techniques used to perform hair, skin, and nail services.  I have taken a national written exam along with a practical exam to ensure that I can perform minimally at an entry level in the salon and that I know safety and infection control precautions.
There are already issues with human trafficking in our industry where people are brought to the U.S. from different countries, with the promise of wonderful jobs.  Yes, they are taught skills in cosmetology, nails, and barbering but they are kept enslaved by the people that brought them here. They are forced to work in shops to pay off their debts.  Many of these people are threatened with harm to their families if they do not comply with their captor's demands. Can you imagine how much more this would happen if no one was watching?
Deregulation is not the answer to more jobs.