Did you catch The Oscars last night? Whether you watched it or not, I'm sure you've heard of the most memorable moments from the night – Morgan Freeman eating cookies on stage , Chris Rock's monologue, Lady GaGa's performance and LEONARDO DICAPRIO winning an Oscar!
Guys, Leo finally won!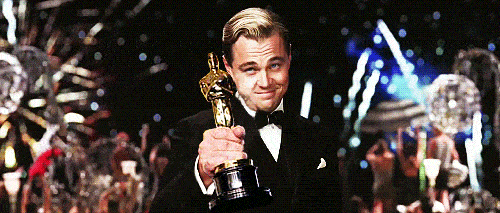 We're so stoked for him.
Not only did he win Best Actor, he looked pretty great doing it.
He wasn't the only one slaying in his tux – here are our best dressed from the night.
Rooney Mara
Kerry Washington
Chrissy Teigen
Julianne Moore
Mark Ruffalo
Charlize Theron
Jennifer Lawrence
Lady Gaga
Margot Robbie
Priyanka Chopra
BONUS:  Ryan Gosling + Russel Crowe