Nautical themed fashion can go one of two ways — just right or too much. I don't think there is really a middle ground here. There's a line between looking cute and looking like the sea captain from The Simpsons. The good news is you can totally rock a nautical look like Zooey Deschanel, girl.
Here are a few of my favorite nautical finds.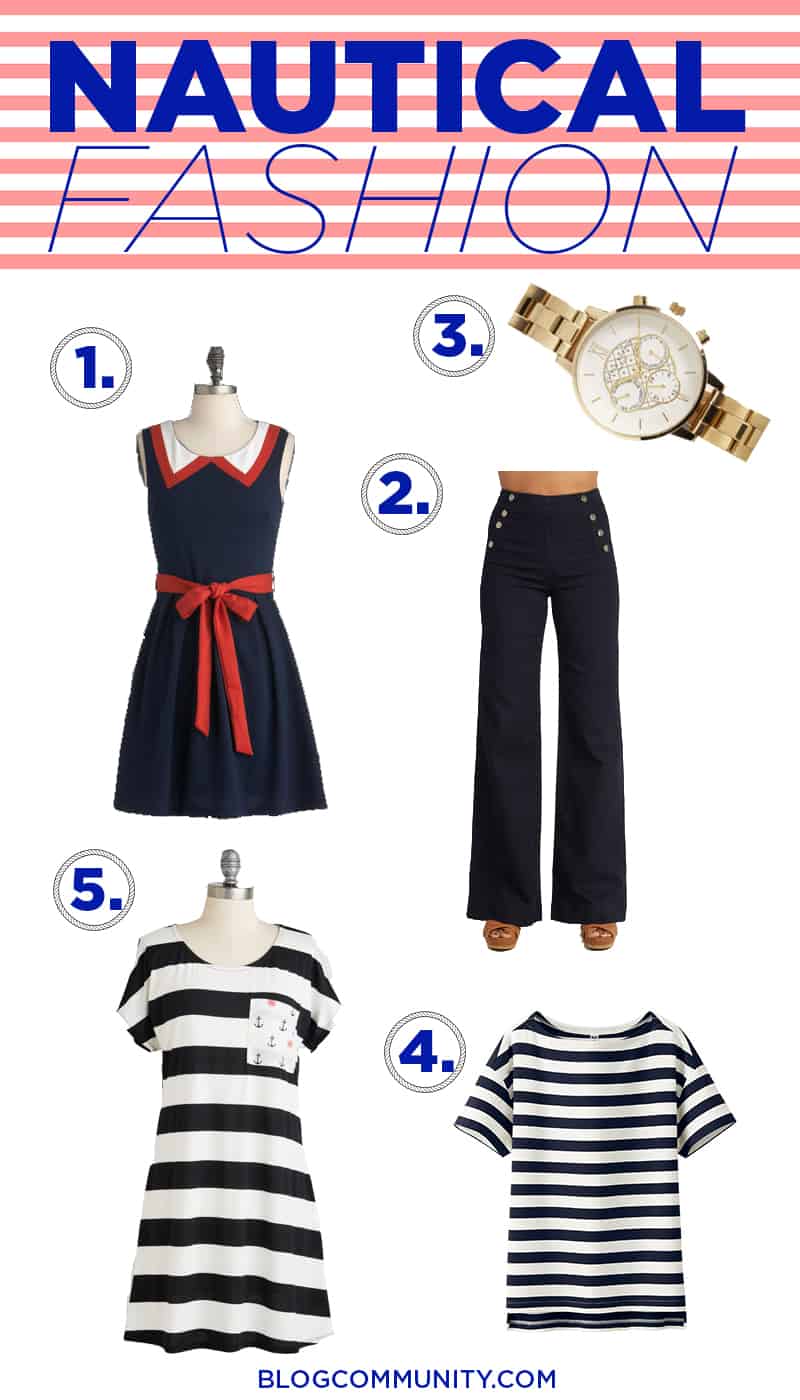 1. // 2. // 3. // 4. // 5.
Now I'm hoping someone will invite me to a nautical party — I need these clothes in my wardrobe. How would you incorporate a nautical look?