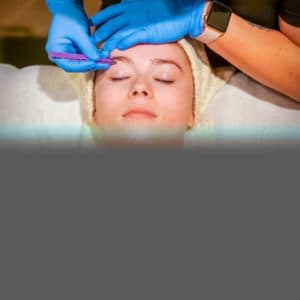 If you're someone who's passionate about helping people look and feel their best, you may be curious about other career opportunities in the beauty industry. One particular field is desairology or mortuary cosmetology.
While it may sound like a niche market, desairology can be a rewarding career path for those with a keen eye for detail. It also means that you play a vital role in helping loved ones say goodbye to their departed in a beautiful and respectful manner.
So, can you transition from esthetician to desairologist? Let's explore the possibilities.
What Is the Difference Between an Esthetician and a Desairologist?
First, let's understand how these two roles differ.
An esthetician is a licensed skincare specialist who provides services such as skin analysis, facials, hair removal, body treatments, and permanent makeup application. They work in a variety of settings, including salons, spas, and medical offices, and may specialize in certain areas of skincare.
Desairologists on the other hand, are professionals who specialize in preparing and styling hair, makeup, and nails for the deceased.
They work closely with funeral homes and families to ensure that the deceased look their best for their final farewell. Desairologists may also provide services such as embalming, cosmetics, and reconstruction.
How Can an Esthetician Become a Desairologist?
So, can an esthetician become a desairologist? The short answer is yes, with additional training and certification.
Before an esthetician can become a desairologist, a basic requirement is knowledge in cosmetology. This is because mortuary cosmetology requires specialized skills that go beyond what is taught in standard esthetician training programs.
Desairologists should have an eye for detail when it comes to styling hair, nails and applying makeup for the deceased to make them look as natural as possible.
There are a few steps you can take to start down the desairology career path:
Research the Requirements in Your Area
The specific requirements for becoming a desairologist may vary depending on the state and country in which you live. Research the laws and regulations in your area to determine what training, licensing and certifications are necessary.
Seek Out Accredited Programs
Look for accredited programs that provide training in topics such as mortuary science, funeral services, and cosmetology for the deceased. Many community colleges and technical schools offer courses or certificate programs in these areas.
Gain Hands-on Experience
Once you've completed your training, seek out opportunities to gain hands-on experience. You may be able to find an apprenticeship or internship with a funeral home or mortuary.
Build Your Network
Networking is key in any industry, and desairology is no exception. Join professional organizations, and connect with others in the field to build your network and gain insights into job opportunities.
Start Your Beauty Career Today with Clary Sage College
If you're interested in pursuing a career as an esthetician or in cosmetology, Clary Sage College offers a range of programs and resources to help you get started.
Our instructors have years of experience in the beauty industry and can provide valuable guidance and support.
Contact us today to learn more about our beauty programs.