An area rug can totally complete a room. It can tie your couch and chair together, accentuate your wall art and add a bit of flare (or drama!) to your space.  Not to mention, they feel nice on your feet – especially if you have hardwoods.
As much as I love a good area rug, I don't love paying for them. Those suckers are expensive! So what are you to do if you really need a rug to complete your room? You get crafty and bargain shop! Instead of buying the biggest rug, opt for a smaller one and get creative with your placement. If one small rug won't work, look around and get two smaller less expensive ones. Make sure to check the sale section and load up on coupons, too.
Here are 4 places with a pretty great selection of area rugs under $500.
1. Target
Target, I love you. I've spent many an hour perusing the aisles and hitting up the sale sections. There are always so many adorable things – I can't spend less than at least an hour shopping around. So, when I was thinking of a place to get a reasonably priced rug, Target was my first thought.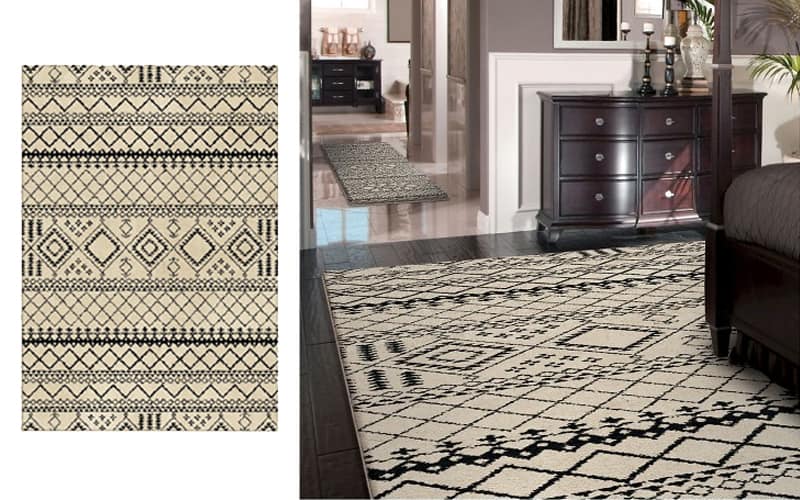 Threshold™ Aztec Fleece Area Rug – $74.99 – $229.99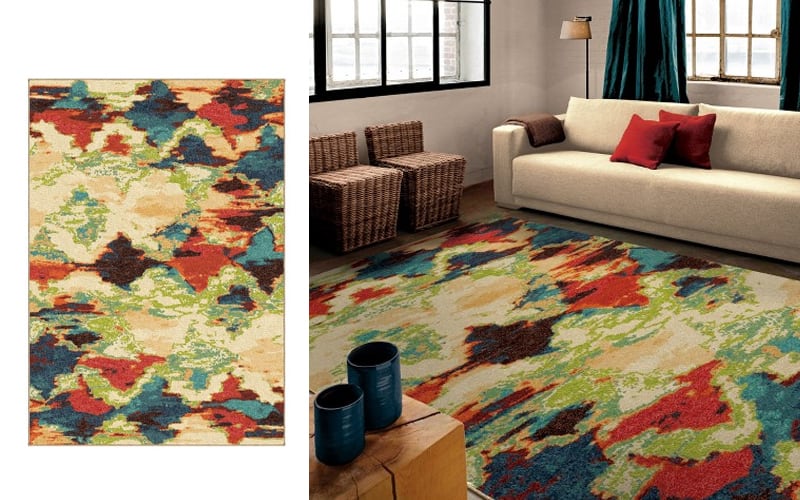 Diamond Patches Masquerade Area Rug $101.99 – $178.49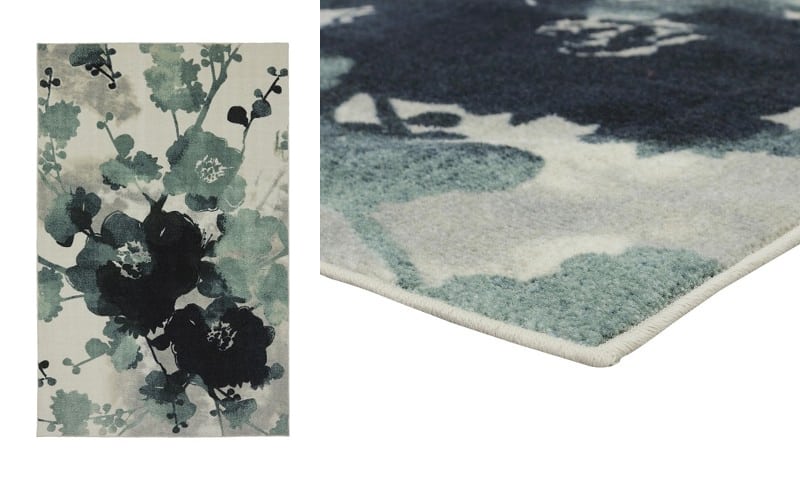 Mohawk Home Watercolor Floral Area Rug $110.49 – $195.49
2. IKEA
I went to Seattle for the first time back in June. I saw all of the main touristy stuff like the Space Needle, the Freemont Troll, Gas Works Park, etc. But guess what else I saw? IKEA! Sadly, we don't have an Ikea in Oklahoma – the closest one is Dallas – so I had to see it while I was so close. I think I fell in love. So many cute things for really reasonable prices! I found myself wishing I had driven the 1,000+ miles instead of flown just so I could fill my car with Ikea items!  Good thing they ship.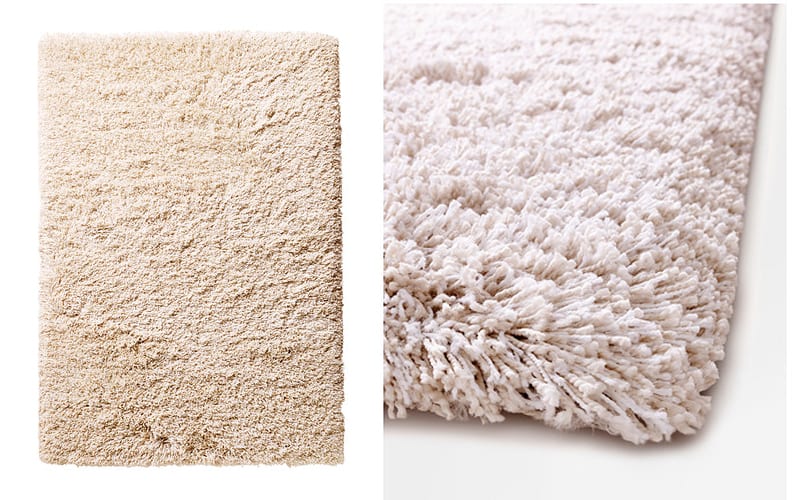 Gaser Rug $49.99 – $149.99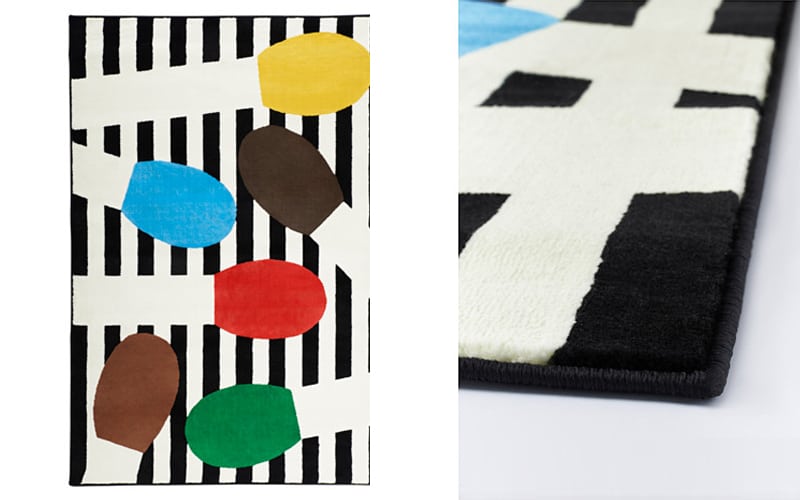 ÖNSKEDRÖM Rug $49.99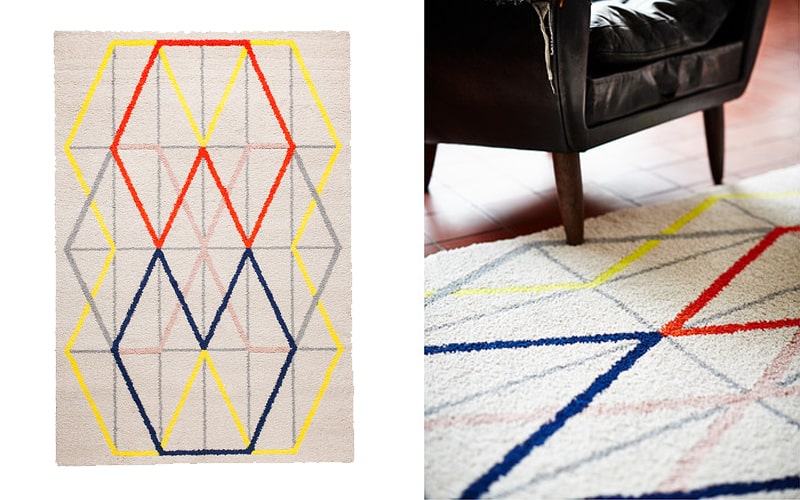 IKEA PS 2014 $79.99
3. West Elm
Did you just say West Elm? Yep, I did! West Elm is a little on the higher side, but you can definitely find a rug in your price range, it may just mean looking at a different size, or waiting for an item to hit clearance.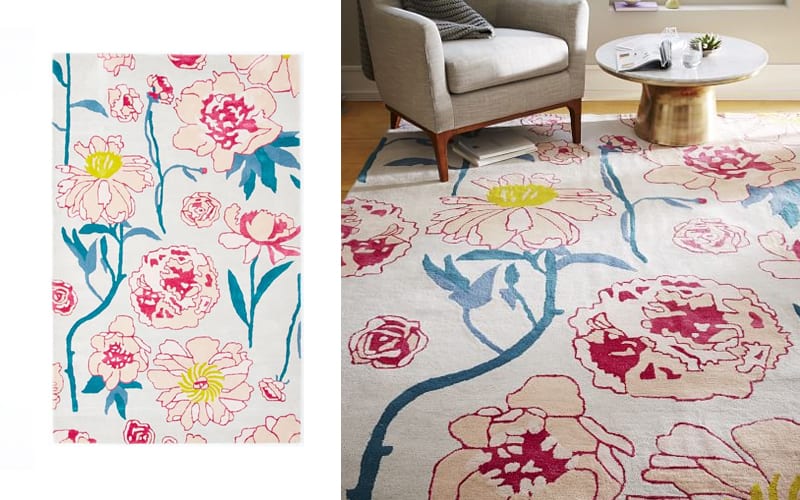 Peony Wool Rug 2.5×7 $151 6×9 $439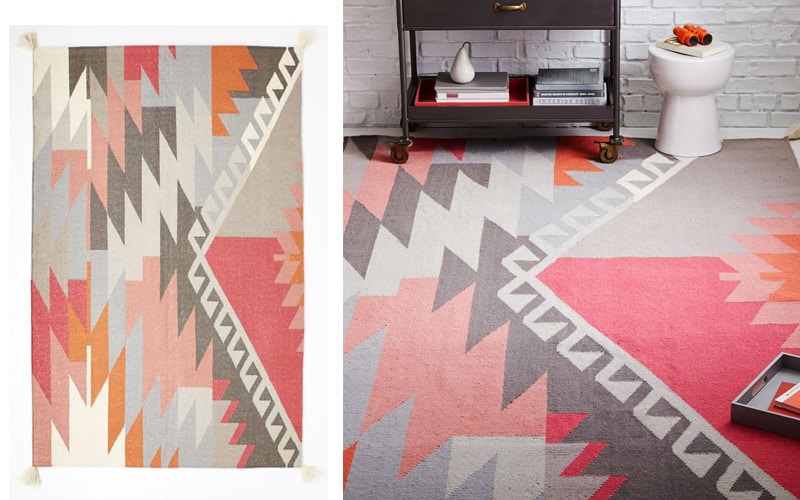 Sivas Wool Kilim Rug 2.5×7 $127 3×5 $111 5×8 $279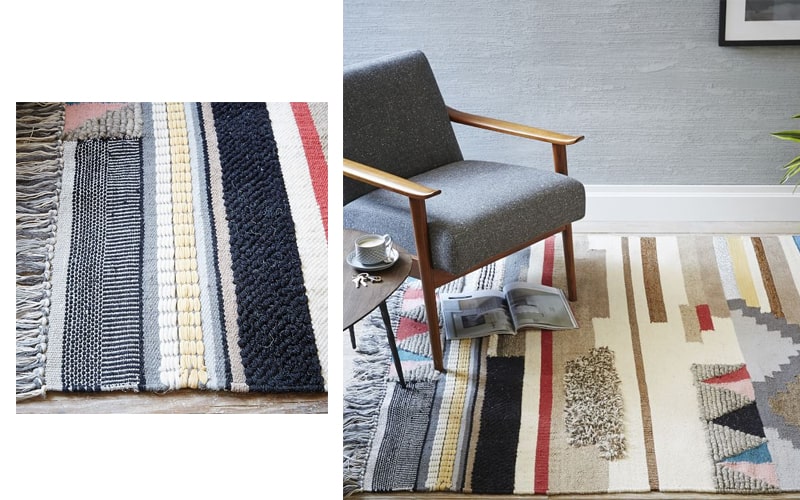 Boho Textured Wool Rug 2.5×7 $215 3×5 $199 5×8 $479.
4. Anthropologie
If I confused you with West Elm, I probably really threw you for a loop with Anthro. Just like West Elm, you can find things within your budget – you just have to be smart about it.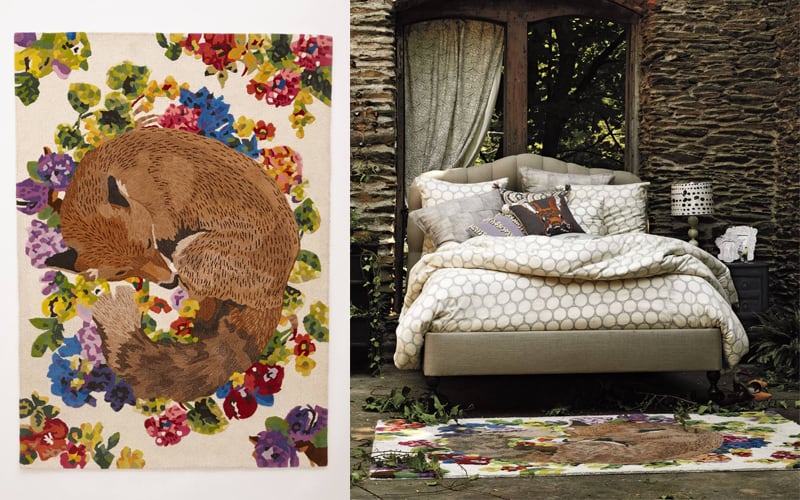 Silent Fox Run 4×6 $498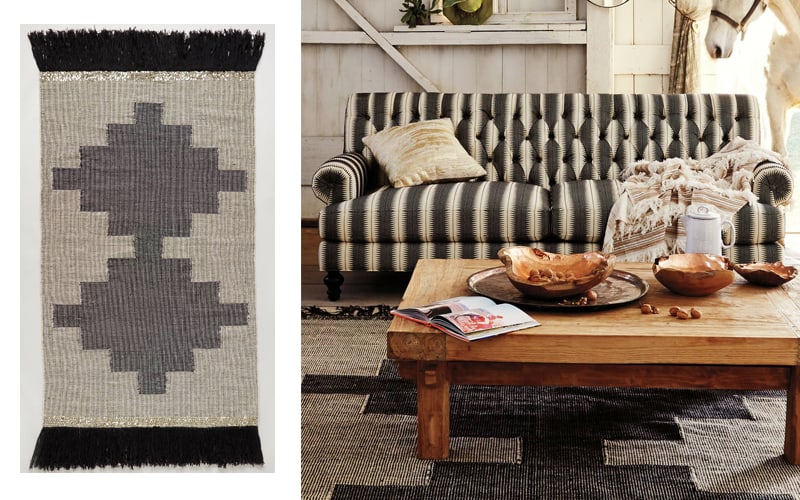 Suntrail Rug 3×5 $198 5×8 $498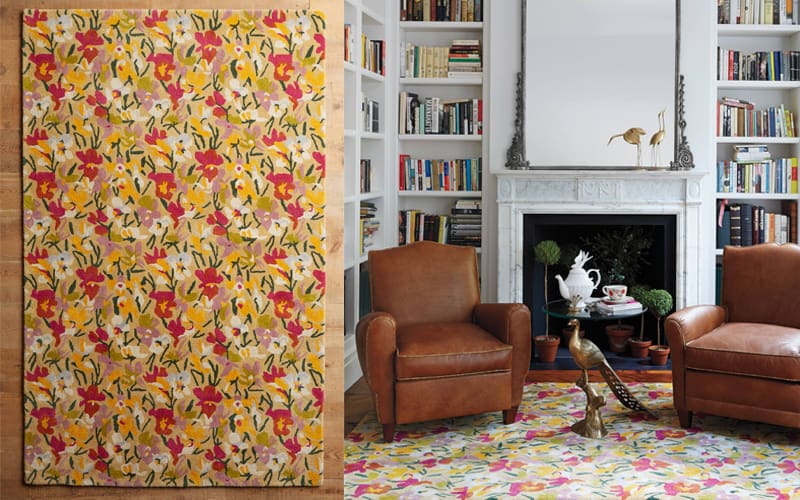 Garden Meander Rug 3×5 $298
And boom goes the dynamite! All of this virtual rug shopping is really feeding my urge to have an area rug for every room in my home.