Recently, after finishing grilled steaks and rosé on our back patio, my husband, Mark, surveyed the yard and said, "Let's build a pergola."
We finished our drinks daydreaming of how we would decorate the pergola. Okay, I was the one daydreaming aloud about twinkly string lights and bold print throw pillows; Mark's only request was a hand-built fire pit. Perhaps you and your partner have had this same conversation and you've found yourself starry-eyed with the possibilities.
This is how I would decorate our pergola – if money weren't an object – because I doubt Mark would agree to taking out a second mortgage for the outdoor oasis I'm fantasizing about.
HAVE A SEAT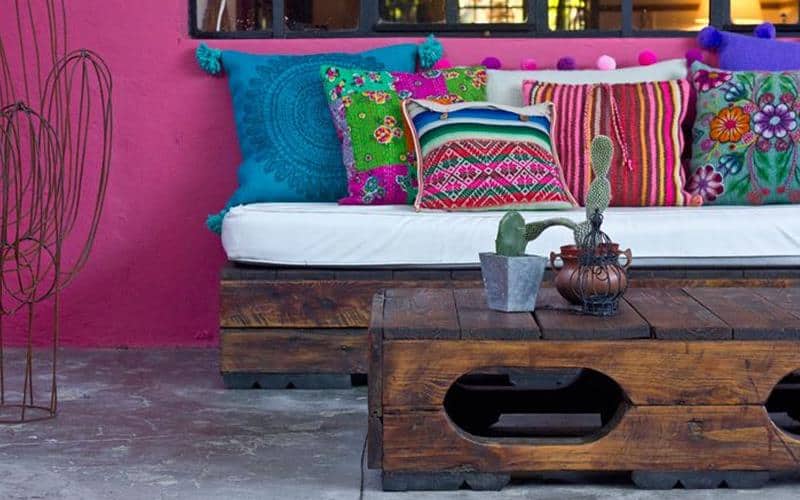 Image via: Casa Chaucha
Made of iron and handwoven resin rattan, these chairs are incredibly chic and – because of the blank canvas created by the stark white wiring – are begging for large stylish throw pillows. I would pair these vibrant Turkish Kilim pillows with a few neutral pillows, like heather grey, and pile them high for long, summery nights.
And because there's not a budget in this patio pipe dream, I would add two or three hot pink metal bar stools for our drinks during a rousing round of bocce ball.
GET FIRED UP
Image Via: Sanchez Landscapes
With a pergola covered in wisteria and a deck full of comfy seats and pillows, Mark and I will definitely be eating dinner outside every evening. Enter: the grill and fire pit.
We'll grill salmon and balsamic baby carrots and retire to the fire pit – that Mark insists on building himself – for lavender sorbet. (This is still a fantasy, okay? In reality, we would probably eat vanilla bean ice cream straight from the Blue Bell carton.)
And I think Mark was on to something when he said the fire pit is a must. It's a cozy place to chat about our day, to gather with friends on the weekend, and snuggle up to as summer turns to autumn.
ALL THE SMALL THINGS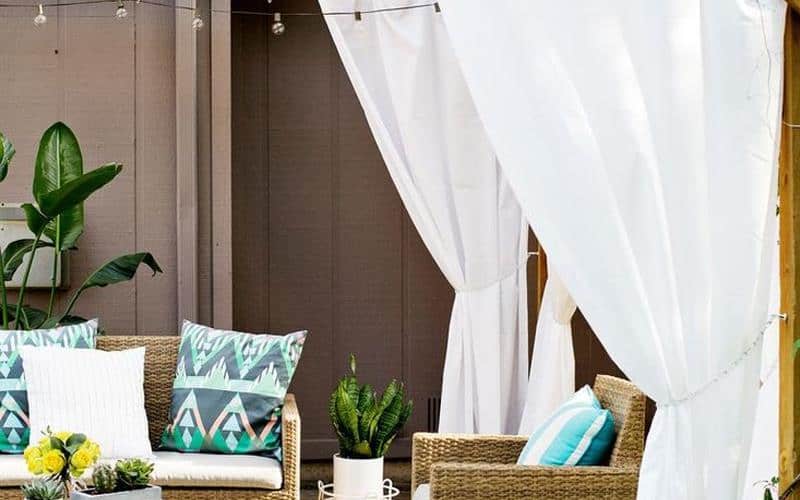 Image Via: A Beautiful Mess
No, not Blink 182's late 90's summer anthem. I'm talking about twinkly lights and large potted plants – little accessories that pack a big punch.
We use these string lights religiously: for our rehearsal dinner two years ago, over the couch in our living room, and to light up our back patio. We would definitely hang a strand or two from the pergola, too. A box of magic for just $12.99, y'all.
To finish the look of the space, I would add a few potted plants around the parameter of the pergola (say that five times fast) to create some privacy. And for a whimsical touch, I would paint the pots aqua and gold.
Alright, then. Who has a few hundred bucks lying around so I can create this dreamy summer sanctuary?
Will you decorate your outdoor space for summer? And if so, can I come over? I'll bring chilled basil lemonade and a great summer playlist.