It's that dreaded time of the year: spring cleaning. Or, if you're like me, you relish the opportunity to start fresh. Open the windows, put your favorite record on the turntable, deep clean the refrigerator, donate your old sweaters, and paint the ceiling in the master bedroom. Wait, what? Transform your space with one of the ideas below; all you need is a can of paint, a couple paint brushes, and a free afternoon.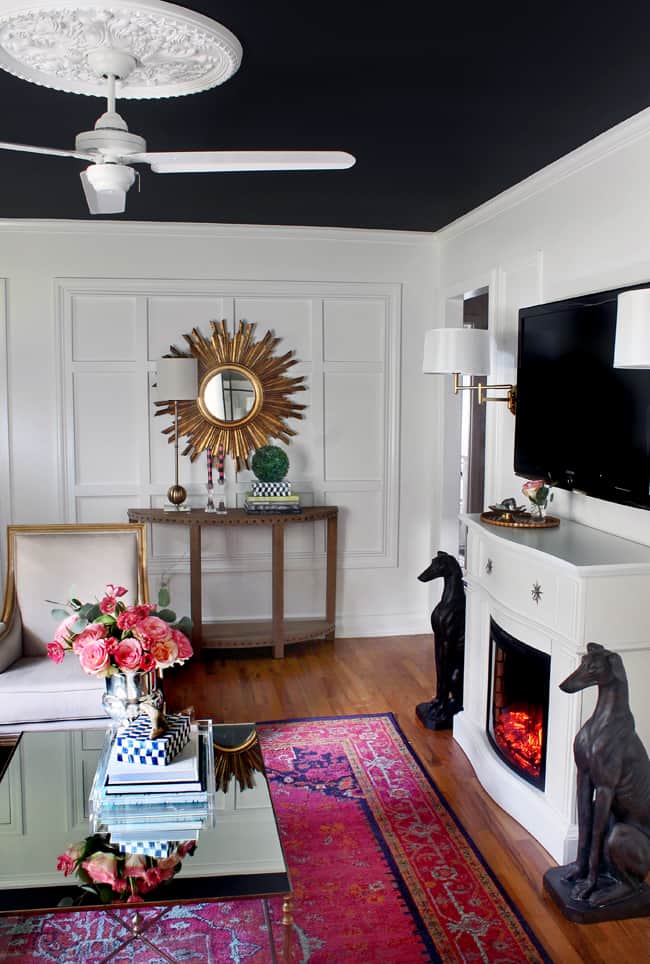 Photo Cred: Hunted Interior
1. Paint it Black:
A black-painted ceiling can create mystery or glamour in a bedroom or can modernize a dull bathroom. Pair a stark black ceiling with crisp white walls for a dramatic look, or pair gold accessories – like a gold-framed mirror or gold-dipped vase – with a black ceiling for a glamorous look. Too bold for your bedroom? Paint the bathroom ceiling black instead! You don't spend as much time in the bathroom, so it's a great spot to try something a little adventurous and will give the ordinary space a little "oomph."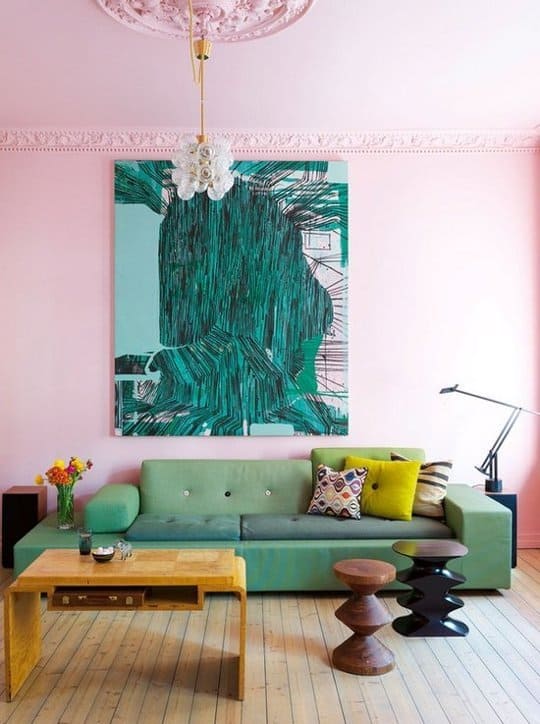 Photo Cred: Apartment Therapy 
2. Mod + Monochromatic:
Forget meticulously taping off the trim; with this technique, you can paint with abandon. Choosing a single hue for your walls and ceiling packs a saturated punch. This method would give your dining room or guest bedroom a clean, cohesive look and would serve as an invitation to decorate with eclectic accessories, like an ornate Lucite chandelier or embroidered floral floor pillows.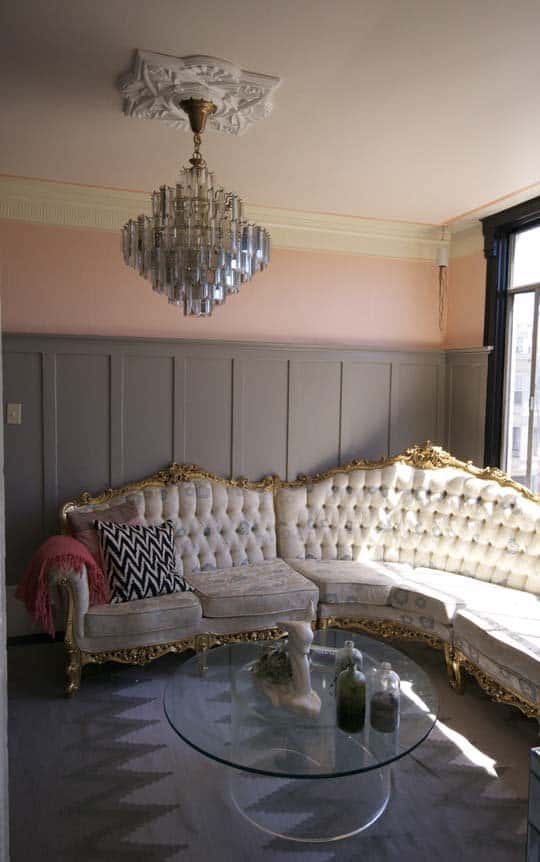 Photo Cred: Apartment Therapy
3. Raise the Roof:
Does your den feel more cramped than cozy? Open up the space by painting the ceiling a couple shades lighter than the paint on the wall. Minimal contrast will make the room feel larger and will create a bright, airy look. I love the soft, feminine combination of ballet pink paired with dusty pink, pictured above.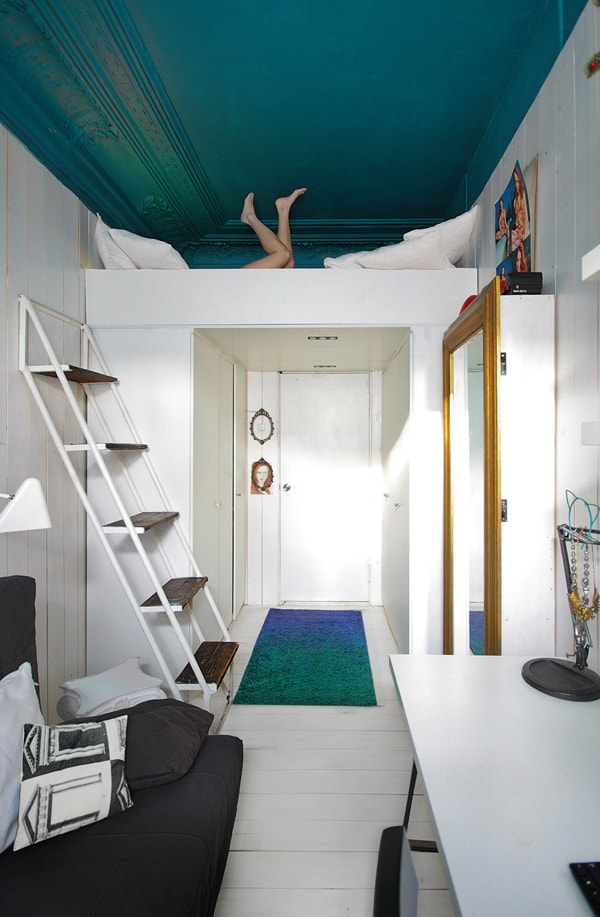 Photo Cred: Frenchy Facncy
4. Cozy + Balanced:
Formal dining rooms and living rooms tend to be large spaces with high ceilings. To create an intimate space, paint the ceiling a rich, dark shade – like eggplant, steely blue, or espresso. This trick works well, too, if your den or bedroom is sparsely decorated and you're on a budget. Rather than trying to fill the room with more furniture, artwork, and plants, paint the ceiling a deep turquoise or muted magenta. A dark, distinct ceiling will draw attention to the ceiling – instead of the lack of furniture.
Photo Cred: Eades Wallpaper
5. Luxurious + Sophisticated:
If you're really up for a challenge, cover the ceiling of your daughter's bedroom in wallpaper. This look will create impact and depth and allows the space to be decorated in a geometric or floral pattern – without craning your neck as you fill in each dainty petal. After all, there can only be one Michelangelo.
If a bold pop of color isn't your thing, freshen up your space with a new coat of the perfect white paint.
Happy painting! And hey, if you try this out, share a link to your blog in the comments.