One of my favorite things to do during summer is to lounge by the pool or on a sandy beach (by sandy beach, I mean by the lake, because Oklahoma) with a few friends and just relax. In preparation for these summer hangs, I need to find the perfect swimsuit that fits into my limited budget.
Here are 5 places to buy cute and affordable swim wear!
ASOS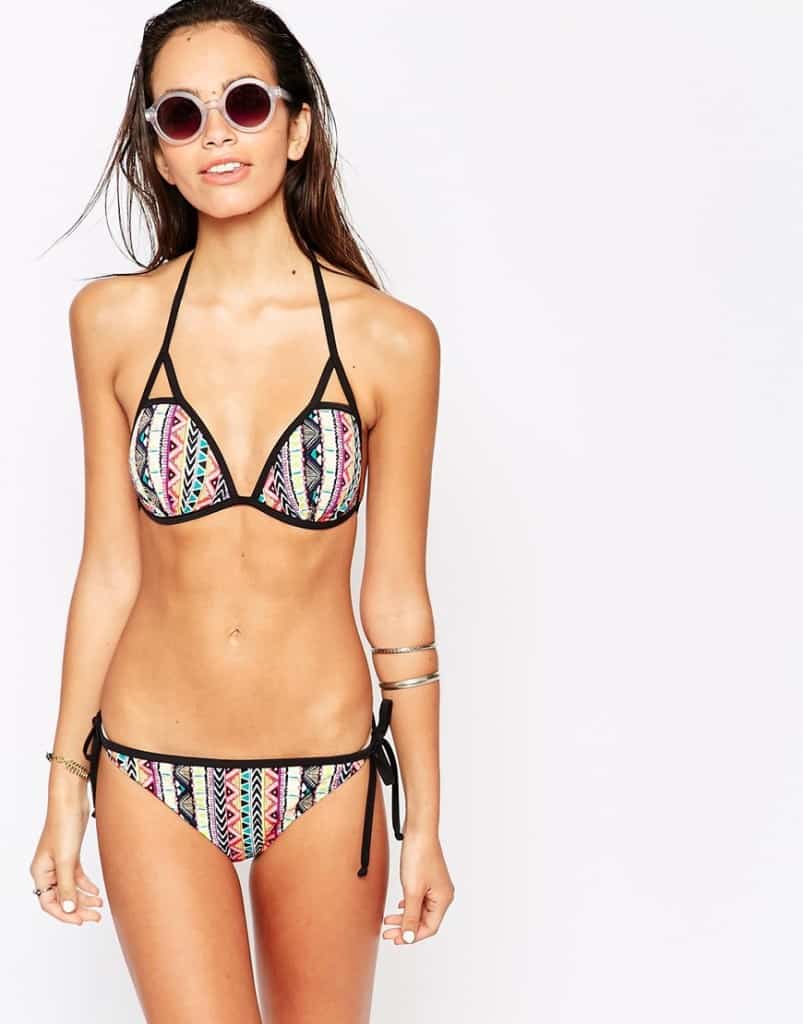 Top –  $18.00  Bottoms – $14.50
ASOS offers a variety of swimsuit styles in a variety of sizes, ranging from US00 – US28. Their price point goes from one $ to about ten $'s if you ask me, but cute swimwear is available for under $50.
Old Navy
Halter one piece – $25
I used to shop at Old Navy all the time while in middle school and early high school. I could always find something when I walked in, usually for pretty cheap. But then it got harder and harder for me to find things, causing Old Navy and I to take a pretty long break. I decided to give them another shot here recently, and I'm glad I did! Their styles and selections are killing it and they're winning the swimsuit game, offering many one and two piece options in petite, regular and plus sizes.
Forever21
Tropical Print Top – $15.90  Bottoms- $15.90
Forever21 is forever the go-to for cute + cheap clothing. Swimsuits are no exception.  Their swimsuit selection is a mix of modern and vintage inspired pieces. You'll find one-pieces, bikinis, halter tops and your fair share of bottom options.
H&M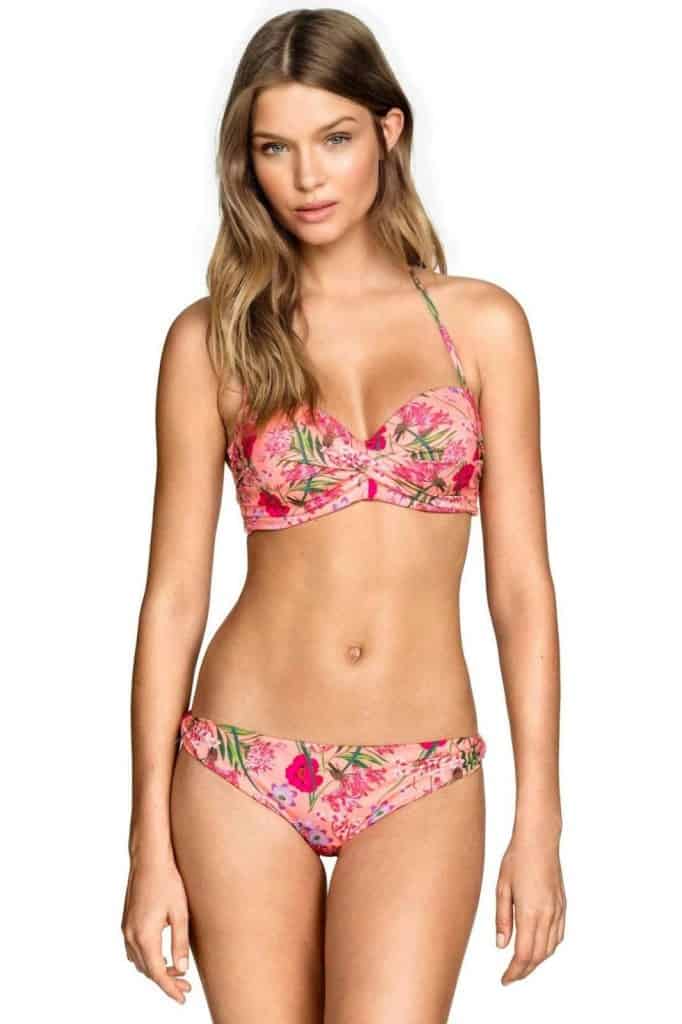 Bikini Top $17.95  Bottoms $12.95
With pieces starting at $4.99, you really can't beat the selection at H&M.
Target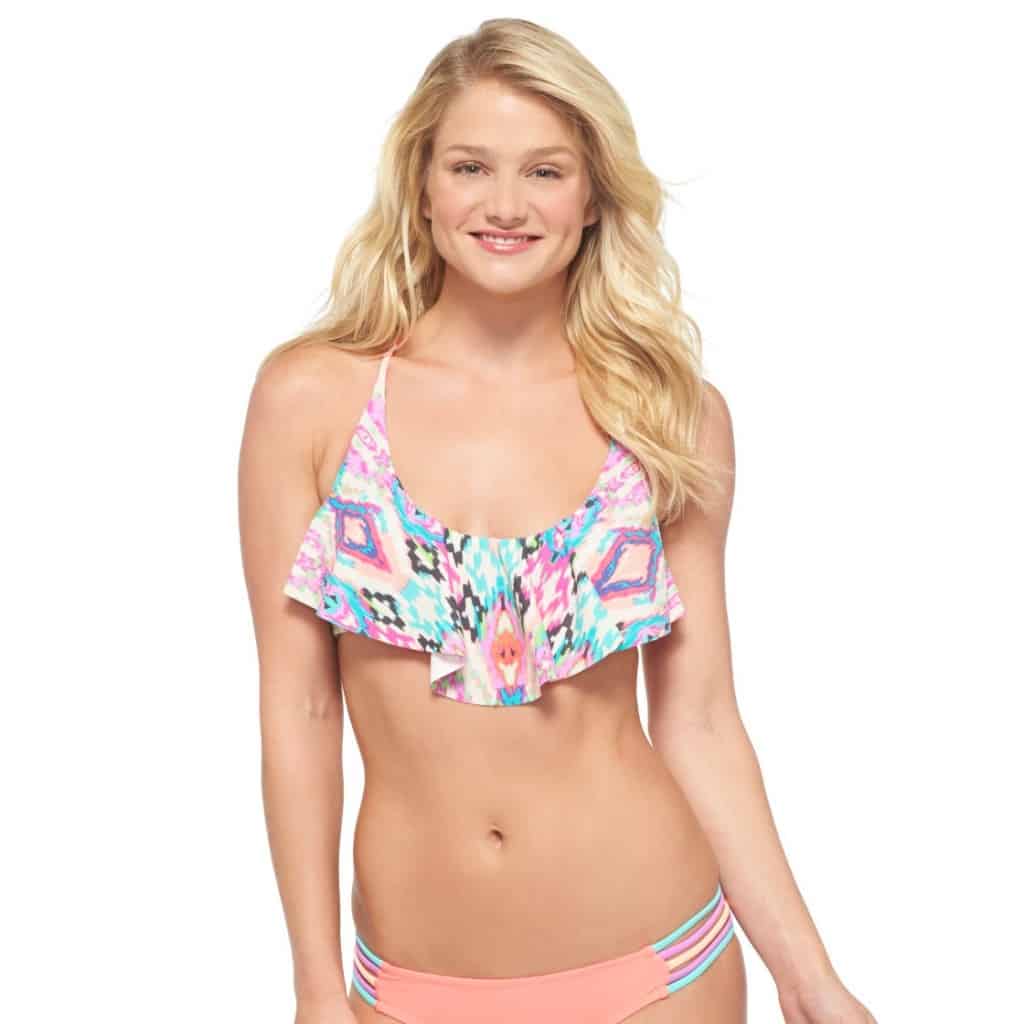 Top – $14.99 Bottoms -14.99
Oh, Target. I love that place. Every isle is filled with beautiful things that I need. Okay, maybe I don't need them, but I sure want them. Their swimsuits are no exception.
Where do you go for your swimwear?