Hair accessories are a fun and cute way to show your creative side, all while serving a purpose, so double win! I really enjoy Halloween and like to start celebrating the season a little early with my accessories. (Although I am not against wearing something with skulls 365 days a year.)
I have several necklaces, earrings and bracelets to show my Halloween spirit, but my hair accessory game was lacking. I'm going to have to remedy that quick.
Here are six spooky hair accessories to show off your Halloween spirit.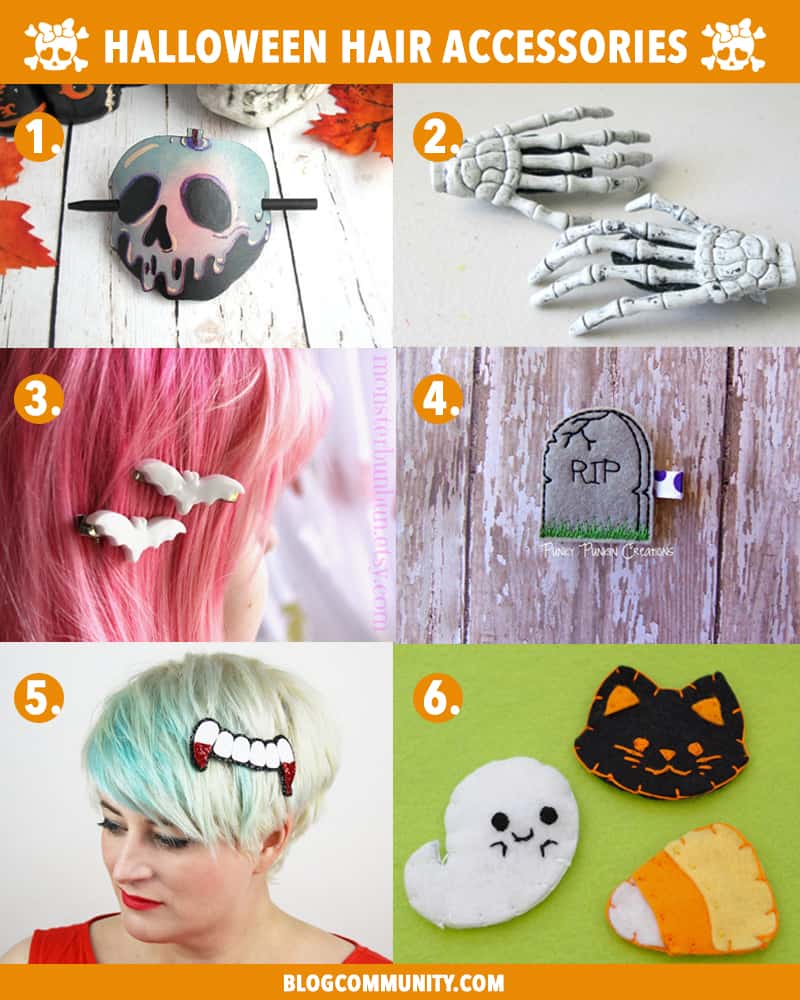 1. // 2. // 3.// 4. // 5. // 6. 
To really take your Halloween hair game up  a notch, check out our previous blog for 5 video tutorials showing some stellar Halloween hair looks.