I think it's safe to say fall has officially hit us in Oklahoma. (!!!) The high this week is 72 and the forecast calls for scarves, sweaters, lots of coffee and boots!
I'm the kinda girl who loves shoes, but rarely wears any that require any effort to put on. If it has laces, I'm pretty much out. I like my sleep, man, and tying your shoes takes too much time! Since I take laziness in the morning to a whole new level, (most) boots are my jam.
Here are few affordable boots I need to add to my shoe arsenal, quick.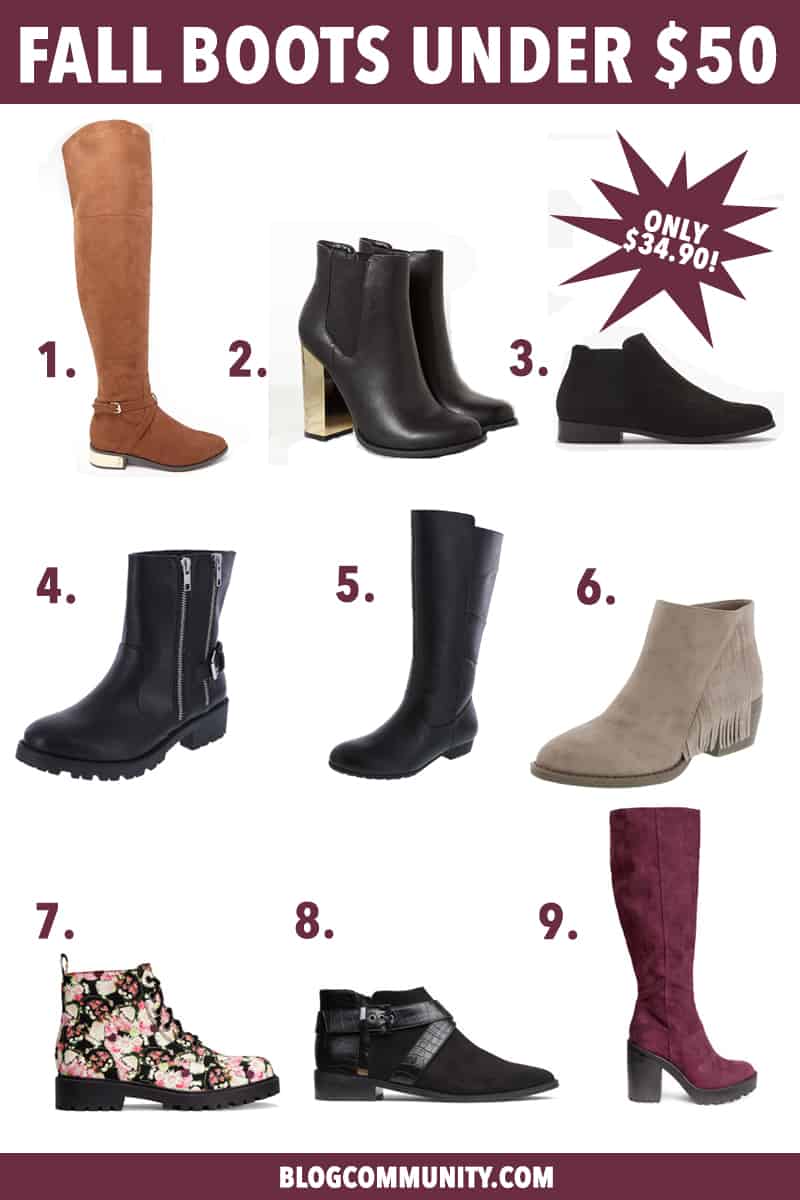 1. // 2. // 3. // 4. // 5. // 6. // 7. // 8. // 9.  
I have outfits in mind for every pair of these beautiful boots, especially numbers 2 + 8. Which pair(s) is your favorite?