It's a great feeling to watch someone's journey come full circle and that's exactly what we were able to see on Monday. Junior Cisneros, a graduate of the Barber program, came and spoke to our students and did a demonstration on how to do a men's undercut.
Junior has been able to take part in the foundation of many successful barbershops in Tulsa. He has appeared on Fox 23's Good Morning Green Country and News on 6. In 2017, he opened his very own barbershop called Humble Barber Co.
"It is important to give back, and I'd like to share anything that can potentially benefit any graduating students from the Barber program. I feel that what is good for one barber is good for all barbers," shared Junior.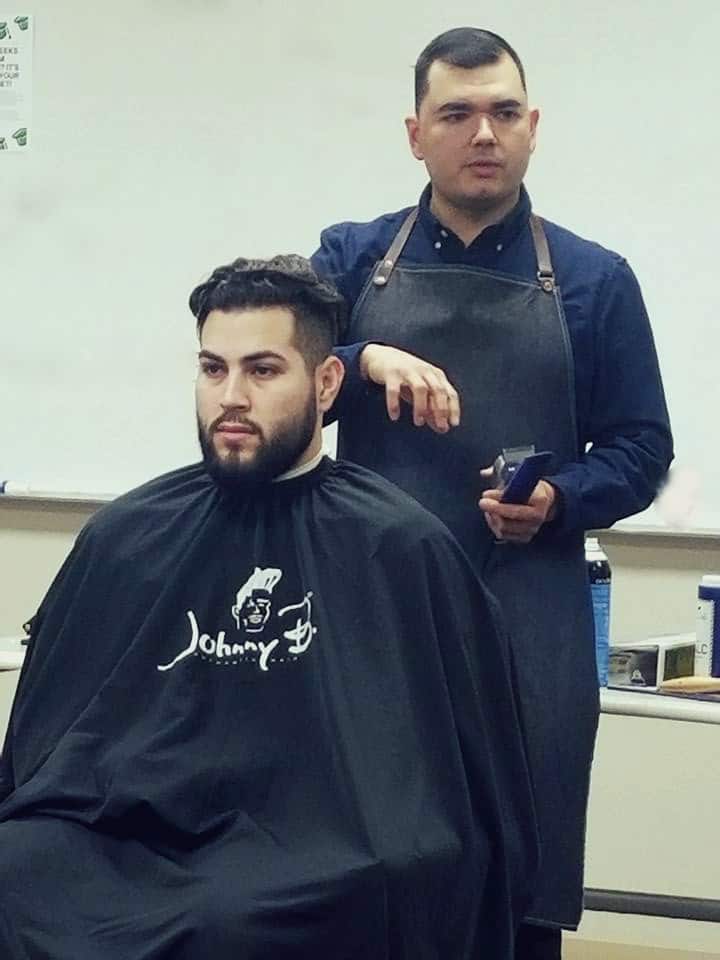 Junior spoke about the importance consulting a customer before starting on their haircut. If there is no communication between a barber and their client, there is a good chance that the end result may not be what they wanted at all. Take control of the situation and truly tune in to what the customer is needing. One thing you can ask about is how much time they like to spend fixing their hair each day. You can also recommend what styles may look great on the customer. Once a choice has been made, go over everything that you will be doing to confirm the client is satisfied. This will help build a relationship of trust.
In the demonstration, Junior shared a few different approaches on how to do an undercut. He shared how it is important to fade an undercut with a blur so it is not only one length, giving it a more professional look. Junior graciously took as much time as necessary with students so that they could understand the steps for an undercut and answered all of their questions. The students learned so much from Junior and we can't wait to have him visit class again in the future!
From the Desk of Lucinda Bradfield, Barber Instructor