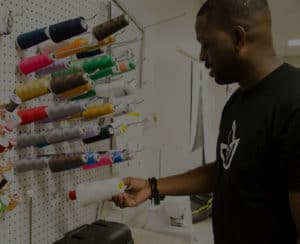 Do you want to become a fashion designer but are not fond of sewing? You're not alone! It's like loving music but dreading learning to play an instrument. However, here's the catch: sewing is undoubtedly a crucial aspect of fashion design, but it's not the only thing. Many successful designers don't sew their garments. Instead, they focus on concept creation, drawing, and sketching, as well as collaborating with skilled pattern-makers and seamstresses to actualize their ideas.
What Do Fashion Designers Do?
Fashion designers are highly creative individuals who play a vital role in the fashion industry. Their work involves conceptualizing and creating clothing, jewelry, footwear, and accessories designs. Here's a short list of some of the things a fashion designer might find themselves doing:
Idea Generation: Fashion designers constantly develop innovative ideas and concepts for their designs. They draw inspiration from various sources such as art, culture, nature, and current trends.
Mood Boards and Sketching: To bring their ideas to life, fashion designers create mood boards that highlight their design vision. They also sketch their designs, capturing the details, silhouettes, and overall aesthetic of the garments or accessories.
Fabric and Color Selection: Fashion designers carefully plan the fabrics and colors for their designs. They consider factors such as texture, durability, and how the fabric will drape on the body.
Pattern Making: This involves creating templates that guide cutting and assembling fabric pieces into garments.
Garment Construction: Fashion designers collaborate with skilled sewists or garment manufacturers to bring their designs to life. They oversee the construction process, ensuring the garments are made to their specifications.
Presentation: Fashion designers showcase their creations through fashion shows, presentations, or lookbooks. They work closely with stylists, photographers, and models to present their designs in the best possible light.
Technology and CAD Proficiency: Thanks to technological advancements, many fashion designers now rely on computer-aided design (CAD) tools to enhance their workflow. CAD allows fashion designers to create digital sketches, develop accurate patterns, and render virtual garments. That saves time and increases precision.
Fashion Industry Roles That Don't Require Sewing
While sewing can be a valuable skill for fashion designers, many roles in the industry don't necessarily require it. Here are some alternate career paths you can explore within the fashion world:
Fashion Illustrator
Fashion Stylist
Textile Designer
Technical Designer
Merchandiser
Fashion Marketing and PR
Creative Director
Costume Designer
These roles require a combination of knowledge, expertise, and creativity in the fashion design field. Developing strong visualization skills and understanding textiles, patterns, and trends will make you an asset to any team.
How Much Could a Fashion Designer Make?
The average US fashion designer's salary ranges between $37,000 and $78,000. However, salaries can vary depending on the designer's experience, skillset, field of work, and geographical location.
Designers working with established luxury brands can possibly earn higher salaries than those working for smaller companies or independent labels.
Ready to Develop Your Fashion Design Skills?
Pursuing a career in fashion design can be a fulfilling choice, even if you don't particularly enjoy sewing. While sewing skills are valuable, and you should have some basic knowledge of sewing garments, they are not the only aspect of the fashion design process. You can excel in this field if you focus on your strengths in research, sketching, pattern making, and garment construction oversight.
If you're ready to take the next step toward becoming a fashion designer, consider attending Clary Sage College. They provide comprehensive fashion design programs with hands-on training, industry insights, and opportunities to develop creative skills. Visit their website at Clary Sage College to learn more about the exciting possibilities that await you in fashion design.