Clary Runway was last Thursday and man, was it fun! Our fashion, cosmetology, makeup artistry and interior design students came together and created an all out fashion extravaganza (as promised).
The event featured a hair and makeup showcase, party skirt and individual piece sections and 12 collections from Clary Fashion Design students and alumni. On top of an all out runway show, guests also got to peruse a silent auction with items from the Tulsa Ballet and Kendra Scott, an exclusive VIP experience complete with custom swag bags and hors d'oeuvres, and complimentary wine thanks to Woodhouse Wine. Let's just say it was a good time.
Okay, I'll quit talking about it and show you!
The Hair
The hair portion of the show was comprised of three categories: Avant Garde, Color, and Modern Elegance. Take a look at these beautiful looks!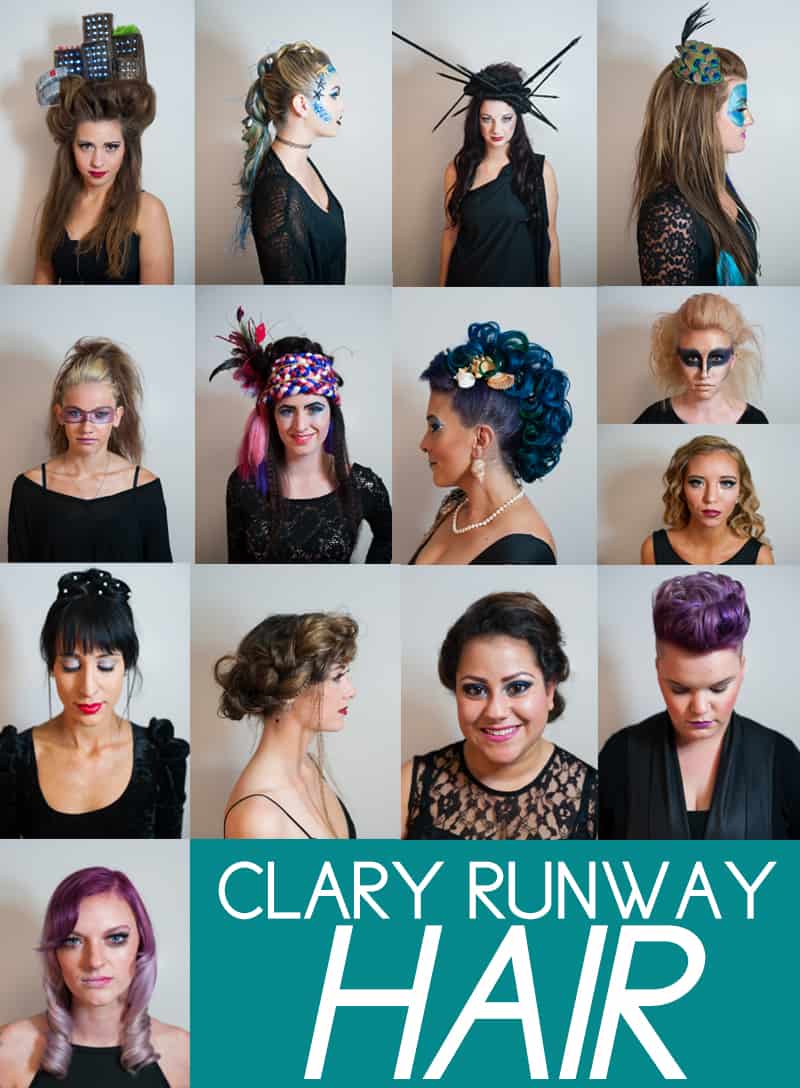 The Fashion
I was blown away with all of the designs, you guys. There were several pieces I wanted to take home with me! The runway show featured men's, women's and children's designs ranging from high fashion to costume to day-today wear.  Take a look below.
[huge_it_gallery id="2″]
Mind-blowing, right?! See any pieces you need? Let us know in the comments!