Are you looking for a little something different this Halloween? How about a gray scale pop art look? This fun twist on traditional pop art makeup not only looks great, but takes less time!
You can complete this uniquely awesome look in just seven steps! Are you sold yet?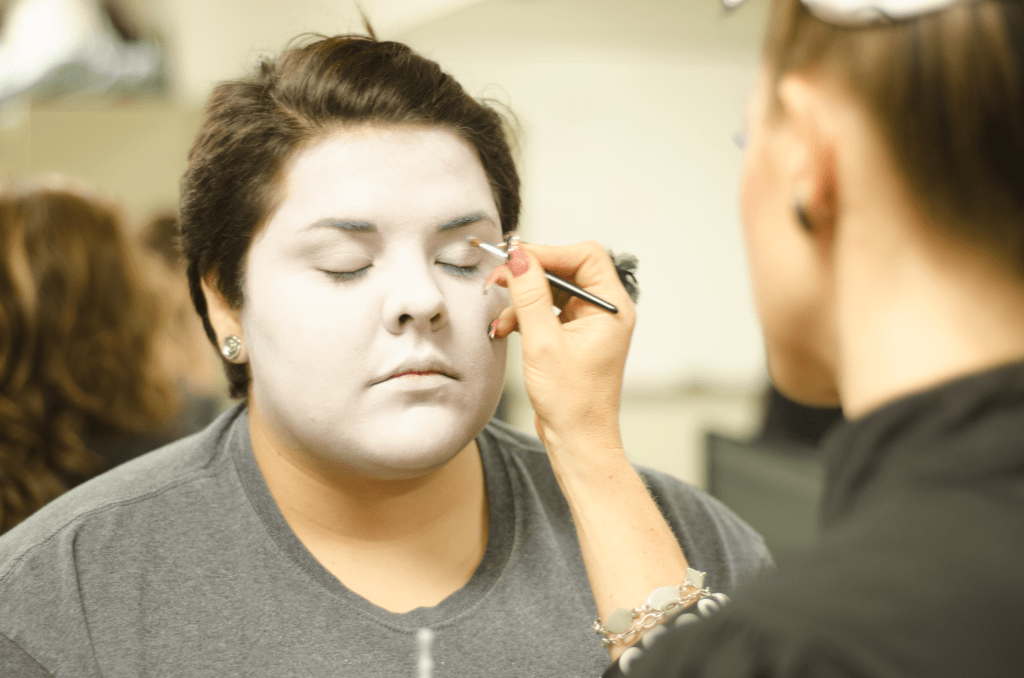 1. Cover your entire face with basic white cream makeup, even and smooth. Set with generous amount of translucent setting powder.
2.  Add light shadow lines using gray face paint. Use your own 3-Dementional contouring as a guide.
3. Add darker shading lines next to gray ones with black face paint or eyeliner, emphasizing contours.
4. Fill-in and create dramatic shaped eyebrows, using black face paint.
5. Fill in lips with red lip color.
6. Line eyes with black winged eyeliner and glue on false strip lashes.
 7. Add a wig and a sassy attitude. Done!
Pretty simple + cool, right? Let me know if you have any questions or give this look a try in the comments below!