By Lori Beyard
Most of therapists are comfortable with receiving our massage from either a male or female therapist.  Let's explore a number of variables that may sway a client's gender choices.  I for one prefer a male therapist.  This is not to say that one is more capable than the other.  It has just been my experience that a male therapist can often give deeper pressure than most female therapists.  That being said, I know a couple of teeny, tiny, female therapists that can make me squirm and make me scream "UNCLE!".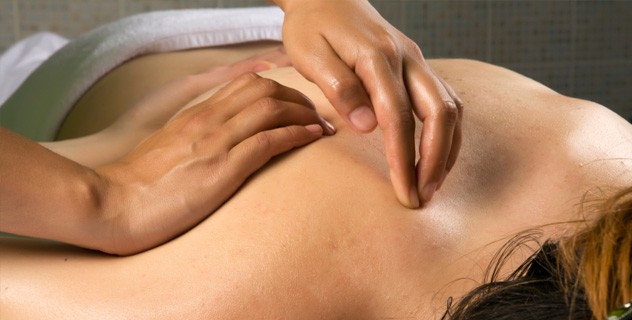 Maybe it is because guys don't spend as much time wondering about the where and why for's, but simply get in there and get the job done.  Since I am so comfortable with a male therapist, I often am flabbergasted when a client comes in and is uncomfortable when a male therapist comes out to get her for the appointment.  The same can be said for the male client who is booked but is not happy when a male therapist comes out to get him.  We, as therapists, often forget, or don't think about issues that the client may have.  Let's think about a few possibilities:
1.  If it is a female who is a "female preferred" or a "female only", the choice may be because of a past abuse.  This may be, but not limited to, a father, husband, ex-husband, ex-boyfriend, etc.  This would be very understandable if we only knew the story behind the request.  Unfortunately, we usually don't, nor are they inclined to tell us in most cases.   It may also be something as simple as the fact that they may be uncomfortable with their body image.  I SO get that.  Women therapists would be more inclined to understand a weight issue, or a cellulite problem, or an "I just feel fat and do NOT want a man to see me half naked" issue.  It may even be something like having large breasts from age or "life."  Been there, done that (I am not 20 anymore)!!
2.  If it is a male who is a "female preferred" or "female only".  Well…it can be really easy to just assume he is not comfortable with a male touching a male.  Do not always make that assumption.  I will never forget when I was doing my externship back when CCC still had the massage clinic in the area behind the front desk and it was called "Lasting Impressions".  I went out to get a male client and was heading toward him to shake his hand and introduce myself.  He took one look at me and said, "Oh no, no, no, no. My wife would shoot me if she knew I had received a massage from a female therapist.  In my mind, I was saying, "You have GOT to be kidding me!  There is not a woman sitting in this lobby!"  If you think about it though, you have to respect the guy.  His wife was nowhere in sight and yet he still respected her enough to honor her wishes.  So, years later, I now say "Awww, how sweet", while still thinking "You have GOT to be kidding me!"
3.  Many clients are concerned that the therapist is judging them.  I can only tell you my perspective as a massage therapist when I'm working with my clients.  I don't care what gender you are.  I don't care if you are overweight, thin, have cellulite, are old, young, hairy, bald, whatever (but please don't come in with dirty feet J).  When I go into a room with you and I finish your interview, I come in and start your massage and the only thing on my mind is what do I feel muscle wise.  What do you have that I can fix in this session?  How can I help you to feel better, relax or whatever?  You are my blank canvas and I am the artist.  How can I paint you better or paint the picture you would like to see after our session?
Solution:
If you have never had a massage by a therapist of the gender you are worried about, here is my suggestion to you.  Book a 30 minute massage on just your back, neck and shoulders.  See how you feel afterwards.  If after that 30 minutes, you just cannot stomach it, then you know the next time you book, do so with the verbal request to have "female only" or "male only".  Never, ever put "no preference" or "preferred" anything unless you mean it.  No one wants you to drive all the way from Timbuktu to get a massage you don't want.
So take charge of your massage.  It starts when you are booking your appointment.  The receptionist is usually VERY busy and may forget to ask if you have a preference.  TELL them before getting off of the phone.  We can never make the assumption for you.  You MUST speak up.  I always hear the phrase "Empowered patient."  Well, be an "Empowered massage client".   Tell us your preference.  And…if you are brave enough to understand, try a new approach.  You never know.  You just may find the therapist that is just right for you regardless of their gender.  They may just be the one to get you back to good health.  The ultimate goal!!
Venting Challenge:
Have you ever had a massage that you tolerated because you did want to speak up?  Or have you received a massage you just didn't know how to make it better.  Please tell us your story!  It's time to vent.
Finally, come on by our massage clinic at Clary Sage College 3232 S Sheridan Tulsa OK.  We'll do our best to make sure you never have to vent again!!!!!  Or call (918) 298- 8200 and book your "preferred" massage.