The 73rd Annual Golden Globes were last night and the fashion did not disappoint. Top stars from film and television gathered together to see who the Foreign Press Association was going to honor with their very own Golden Globe. By now I'm sure you've seen the hilarious, yet puzzling look Leonardo DiCaprio gave Lady Gaga as she made her way to the stage. No? Look below.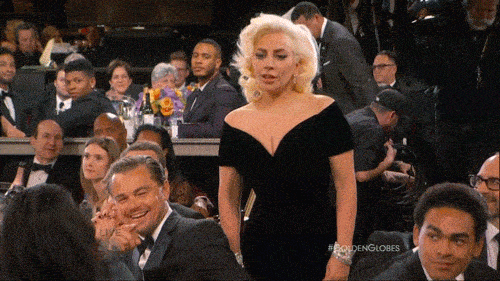 That eyebrow raise.
Now that we've covered that, let's get to the fashion. Here are our top ten.
Amber Heard
2. Caitriona Balfe
3. Jennifer Lopez
4. Kirsten Dunst
5. Lady Gaga
6. Laverne Cox
7. Maria Menounos
8. Melissa McCarthey 
9. Olivia Wilde
10.  Taraji P. Henson
What was your favorite look of the night?