Some people reach out to us and ask why our Clary students spend time volunteering. Sometimes those people are prospective students, parents of students, or even current students. There are a few reasons why we always incorporate volunteering into our programs. For our
Barber
students, there are three main reasons.
1. Connecting Clary Students to the Community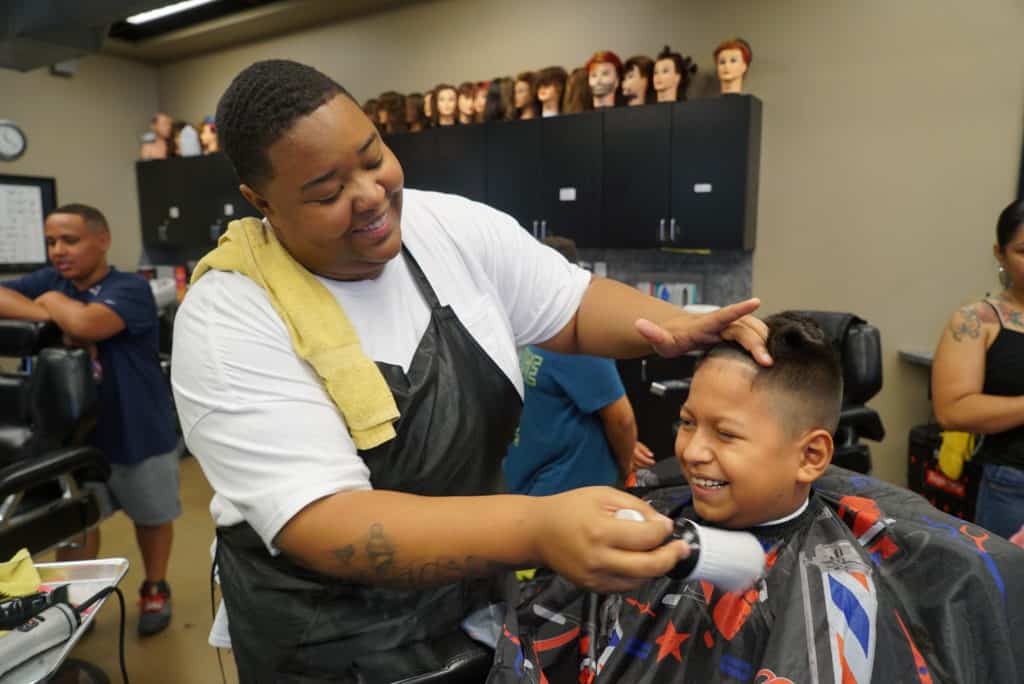 Here in the barber salon at Clary Sage College, we give back in a couple of different ways. Our students give out free hair cuts when they're not working with a client. Why is this?
Overall, we have multiple events such as Cuts for Kids and Tulsa Stand Down where our students can provide a service to the community and gain experience. This year at Cuts for Kids, our students and instructors gave over
1068 free haircuts
in two days. We also partner with great organizations such as the Coffee Bunker, 12 and 12 and a few others to provide them with free hair cuts.
These connections allow our barbers to not only work on their technical skills but also to work on their soft skills. For instance, our Barber students meet dozens of new people every week. Volunteering helps them get their name out there for potential future client and employment opportunities.
2. It Matters to Give Back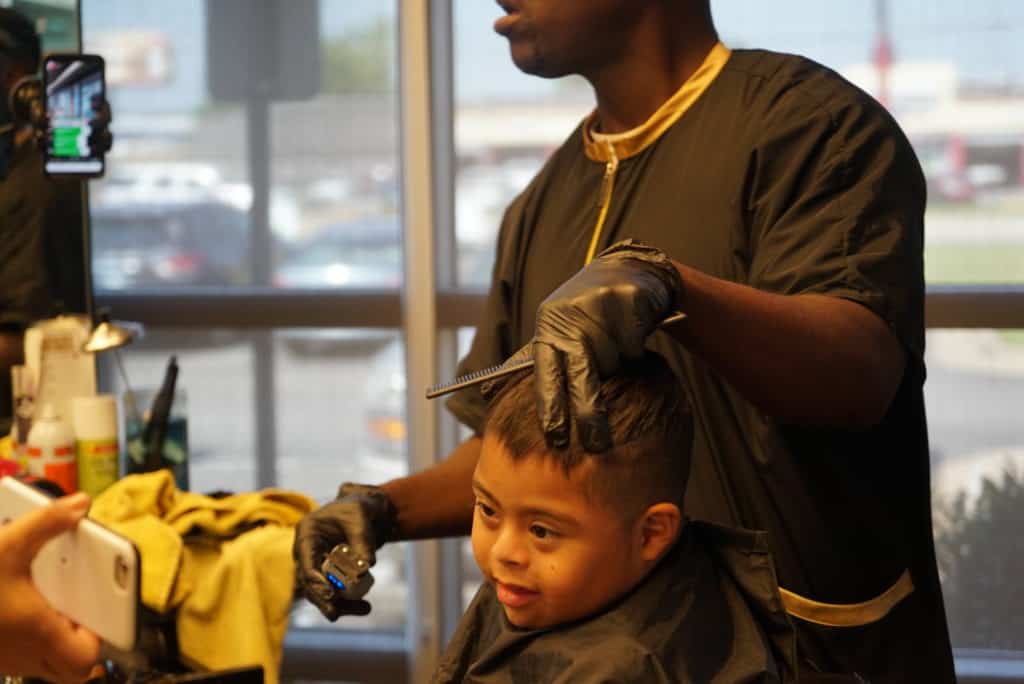 We believe that we show the barbers that they could have a lasting impact on someone's life. Volunteering empowers you to pick where and how to have any sort of impact. It's definitely not hard to get inspired and it's incredible to see the impact that you pass on to other people.
It furthermore joins together and reinforces people groups gathering, from cutting hair to just listening intently. Every so often this might be the principle time someone tunes in, or gets a touch from another person or impacts a man to feel interesting about themselves. A lot of our barbers want to go on to open their own shops. We hope by showing them the importance of giving back, that they continue to do so in their future careers.
3. Growing Student Skills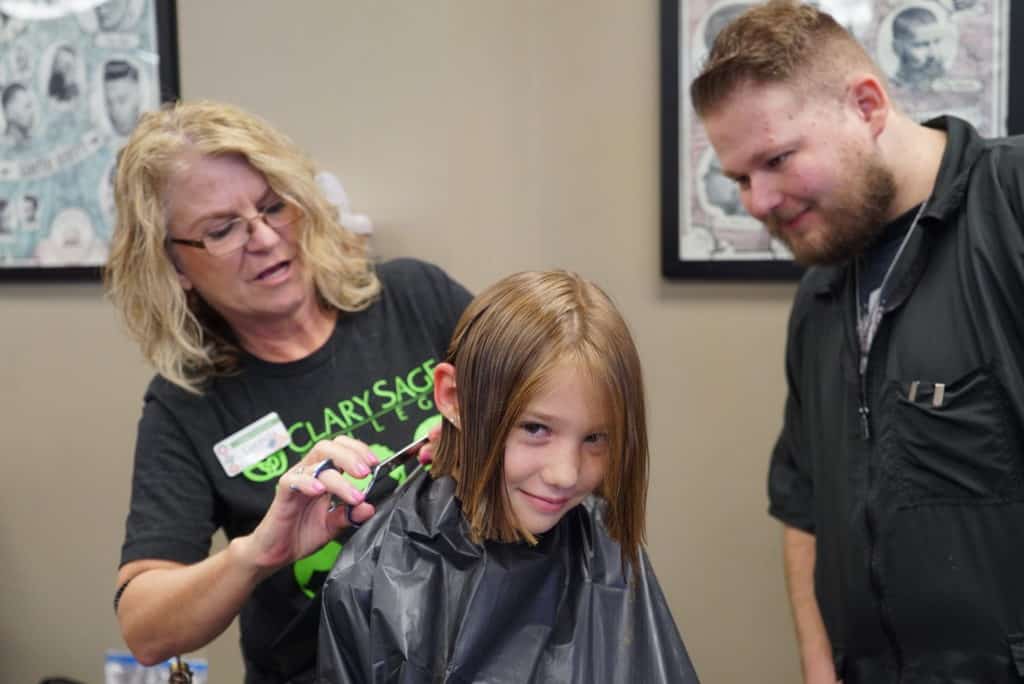 Technical Skills
Everyone has a skill or experience from which someone else can benefit. In case you aren't getting the opportunity to practice those skills, volunteering is a great option. For instance, it allows students to grow technically while providing a need for someone else. And we are all about helping our students find opportunities to learn!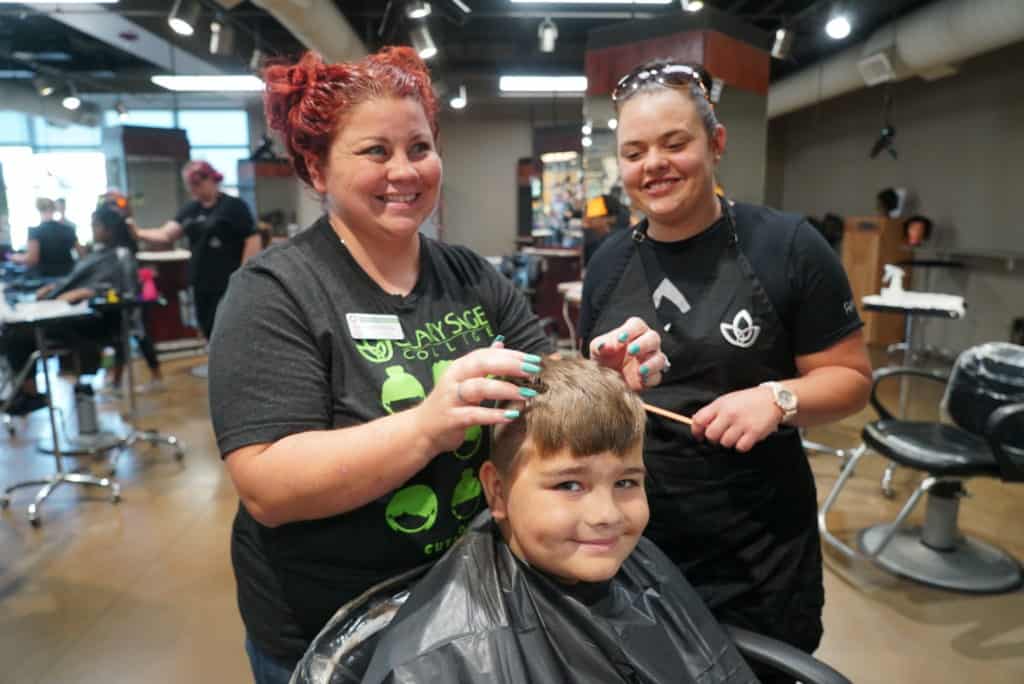 Personal Skills
Giving back can moreover grow your framework or find others with a similar interest. It can be a wonderful outlet for meeting others. our school places you in direct contact with people who either want to hire you or want to buy your services. You never realize it might simply take a single connection to change your life and career for the better. You can make reliable associations with those you probably would not have come in contact with.
Clary Sage College
Interested in exploring our Barber program?
Click here! 
From the desk of Lucinda Bradfield, Clary Sage College Barber Instructor.