By Jenna Gouskos
Not everyone is comfortable around those with physical or mental disabilities, let alone do bodywork on them. Those with disabilities in some cases, are the ones who need bodywork more than anyone. But I say being confined to a chair or having a physical impairment that has their body permanently in a bad postural position makes their need for bodywork absolute.
Someone labeled with having a disability may display physical, cognitive, mental, sensory, emotional, and developmental or a combination of some of these. Sometimes these cases were discovered at birth and other times these ailments were caused by an accident of some sort.
1.)  Interview
It is important as a massage therapist to know how the disability was acquired before working on them. It is also important to learn as much about their disability before you have your initial interview with them. The more you know and learn about their specific limitations, the better you can provide care and the more comfortable you will feel around them.  They are looking to you for support you can't give it if you don't have a complete understanding of their situation.
2.)  Work ahead
Depending on which specific disability a client may possess, the massage therapist should try to make all of the accommodations for the client ahead of time and during the massage. It is important to understand that this may be much more uncomfortable for them than it is for you, so being highly helpful and attentive to their needs is an advantage.
3.)  Educate yourself
Whether you plan to work with those with disabilities or not, it is inevitable that you will eventually have to at some point in your career. It is a good idea to do your own research about some common disabilities beforehand.
4.)  Take a class
Get comfortable with how a massage session may play out before having the client just appears one day. There are many websites and CEU's available to you that provide detailed information on different disabilities and even the possible medications they may be on. It will help you and it will help them if you are prepared and welcoming to their needs.   One of my favorite online sites that is making great strides in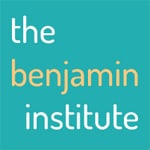 providing online access to massage education is Ben Benjamin.  There are some real practical ways to help understand working with those dealing with a wide range on conditions.
http://www.benbenjamin.com/index.html
Don't be scared.  Do your research.  Get yourself educated and please continue to heal the world!
If you are interested in working with individuals with disabilities, here are some good organizations to look into.
http://www.tulsacenter.org/
http://www.disabilitysanctuary.com/working-with-people-with-learning-disabilities/
Comment:
Tell us the scariest condition or problem you ever had to massage.  What did you do?????
Find Us:
https://www.facebook.com/communitycarecollege?ref=br_tf
https://www.facebook.com/clarysagecollege
References:
https://www.disability.gov/
http://www.webmd.com/healthy-aging/features/top-causes-disability
http://children.webmd.com/news/20110523/developmental-disabilities-on-the-rise-in-the-us
http://www.beaumont.edu/education/schools-of-allied-health/clinical-oncology-massage/
http://www.s4om.org/
http://www.jlab.org/jag/JAG%20Activites/DOG%20Therapy/Dog_Training_Pics_/Greeting%20the%20wheelchair.htm
http://www.denverpeaceofmindmassage.com/oncology-massage-in-denver/
http://www.wbymca.org/wellness.php